---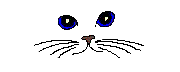 SWEETIE PIE INITIATIVE
ANIMAL RESCUE
LAS VEGAS, NEW MEXICO
Phone: 505-426-6974
---



Welcome to the Sweetie Pie Initiative Animal Rescue Group. We have many animal friends that are eagerly awaiting to be adopted by loving humans. You can call us at (505) 426-6974, for more information.
---
Adoption Stories
Hi, My name is Bailadora. I was adopted from a local animal shelter two years ago. I had been dumped at the trash dumpsters by my first owners, but I guess I was too young to remember that. My new family really loves me. They named me Bailadora (Spanish for dancer) because I'm so happy and I'm always dancing, with my behind trying to keep up with my wagging tail. When my new owners saw me at the animal shelter, it must have been love at first sight for all of us. I really was trying to make a good first impression with them by barking (dog talking) and smiling at them. They talked to me too, then they went and talked to all the other dogs, and then they came back to me and brought me home! Here is a picture of me at my new house, sitting in the middle of the living room. Remember there are a lot more pets like me waiting to be adopted by loving families, so contact an amimal rescue group or visit a local shelter, and you might find the new love of your life!

---

Take a look at me now! No, really, look at me. I wasn't always this happy. I lived at an animal shelter for a short while, after I was rescued from an owner who was running a puppy mill. One day while at the animal shelter, this lady with nice kids came by to visit. Before I knew it, I was home with them, living a life of luxury. I have all the comforts of a real home. Hey, wait, it is my real home! I even get to sleep on whatever bed I want, and I don't get in trouble for jumping on the couches. And those nice kids I told you about, well, they carry me around in their arms all day (except when they're at school...grrr), and they even dress me in sweaters, which I really don't like too much, but, hey, they love me, so I don't complain. Would you do me a favor and visit some of my animal friends at your local animal shelter? It sure would make them (almost) as happy as me! By the way, my name is Pepper.
---
We have many beautiful Dogs and Cats Ready For Adoption. Give us a call to inquire regarding what we have currently available.
---
Animal Care Information and Creative Projects For Pets

Cesar Millan - The Dog Whisperer - Subscribe to Newsletter
---
Animal Rescue & Shelters
MuttCats.com features an animal shelter directory, articles, fiction, pet memorials, discussion boards, and more.

MuttCats Pet Shelter Directory contains over 1000 links to animal shelter websites organized by state. The directory is well-maintained and is regularly checked for broken links.

---
Related Web Sites
Thank you for visiting our Sweetie Pie Initiative Animal Rescue webpage. Please come back and visit again soon!


Website created by Bettina Romero
Last updated December 30, 2010